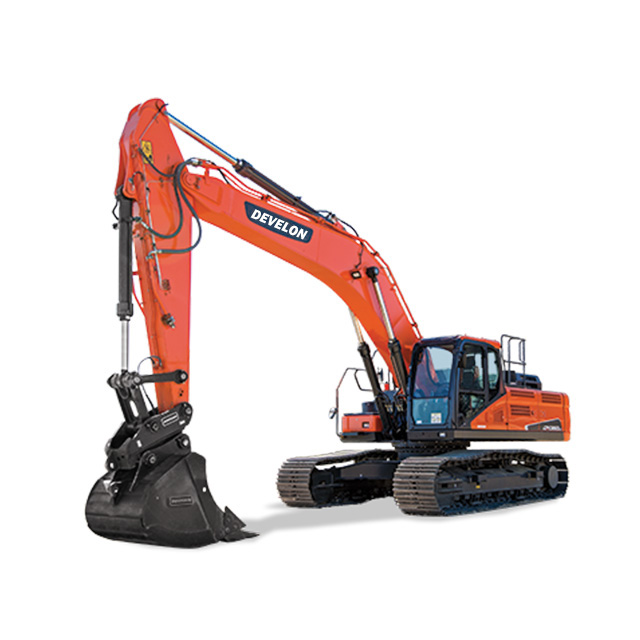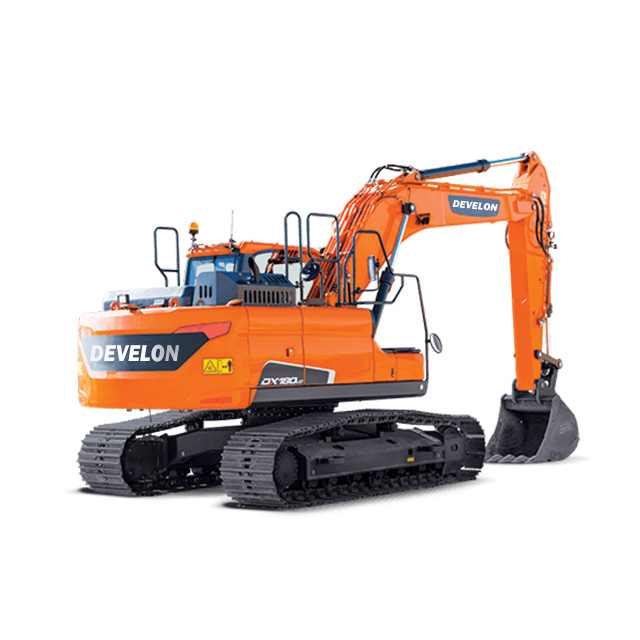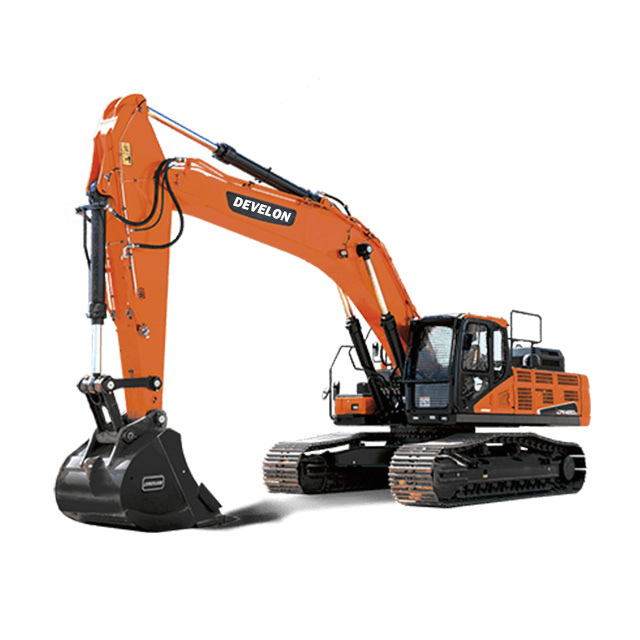 Develon Crawler Excavator
Develon Crawler excavator model is equipped for nearly any digging, lifting, and loading application including confined roadways, major construction projects, mass excavation, heavy-duty mining, scrap handling, and many more.
Product
Overview
Doosan crawler excavators come in a variety of sizes from our smaller, versatile Mini Excavator lineup to our more heavy duty models for bigger jobs. Most models feature a long carriage (LC) design that optimizes performance in heavy digging and lifting operations. Additional options include additional counterweight and boom and arm options, including a super long reach option on some models, so you can handle whatever the job site throws at you.
MORE WORK. LESS FUEL.
Keeping your fuel costs low directly impacts your bottom line. It also means you'll spend more time working and less time fueling. Efficiency is also improved with auto idle, which automatically reduces engine speed when machine functions aren't being used.
HYDRAULIC FLOW CONTROL
From a dial on the control console, change the auxiliary hydraulic flow rate for one-way flow attachments (i.e. breaker) or two-way flow attachments (i.e. clamp). A switch on the control panel allows you to select one-way or two-way hydraulic flow.
ULTIMATE EFFICIENCY
Choose the right work mode for the task at hand. Each of the four work modes offers maximized efficiency and fuel economy for specific applications like digging, lifting, breaker, and shear.