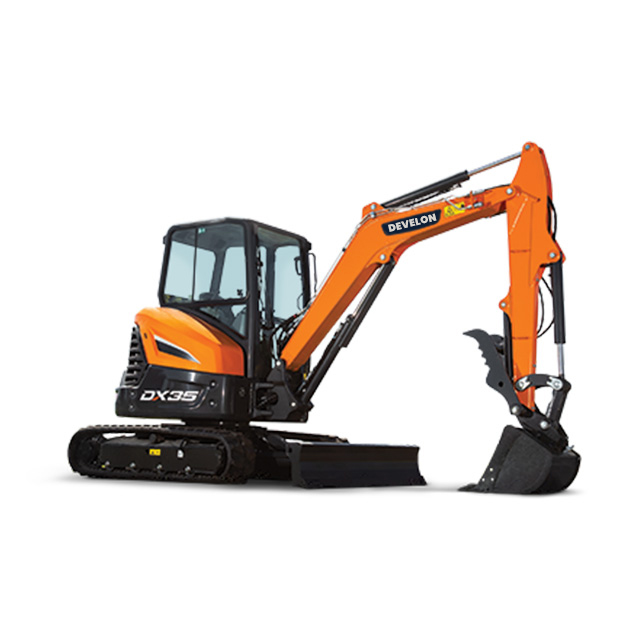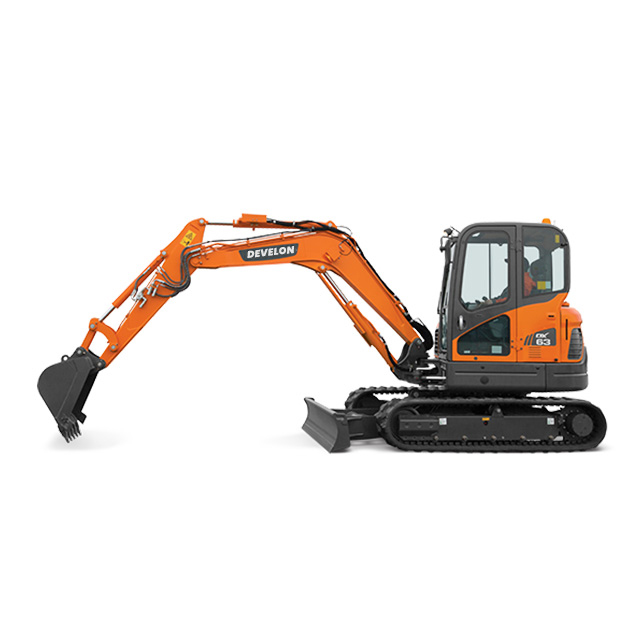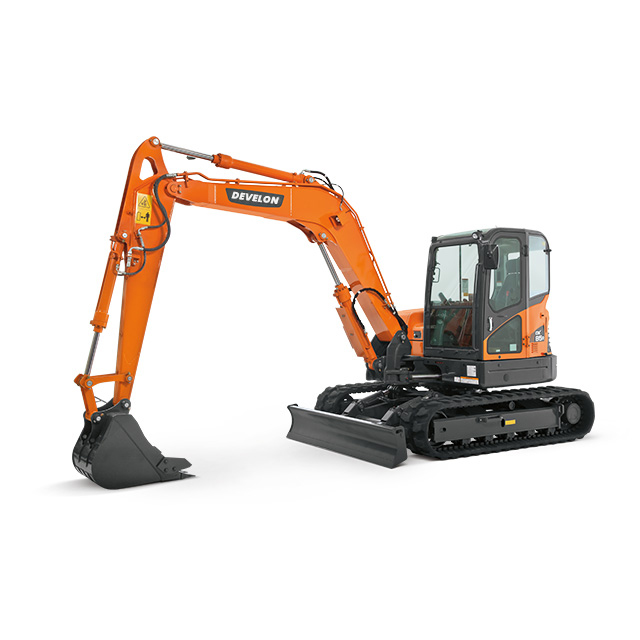 Mini excavator
Doosan mini excavators are built to go where others can't. Find the same power and durability have come to expect from our larger heavy equipment machines in a smaller, more versatile package.
Product
Overview
Featuring an optimal balance between engine horsepower and hydraulic force, these mini construction equipment machines offer the versatility you need to effectively dig, lift and load in even the most confined jobsites.
MORE WORK. LESS FUEL.
Each Doosan crawler excavator delivers fast cycle times and efficient operation through powerful hydraulic pumps with class-leading output. Increased lifting capacity allows operators to lift more material with each cycle, and improves placement of objects, such as culverts
HYDRAULIC FLOW CONTROL
From a dial on the control console, change the auxiliary hydraulic flow rate for one-way flow attachments (i.e. breaker) or two-way flow attachments (i.e. clamp). A switch on the control panel allows you to select one-way or two-way hydraulic flow.
EFFICIENCY
Choose the right work mode for the task at hand. Each of the four work modes offers maximized efficiency and fuel economy for specific applications.