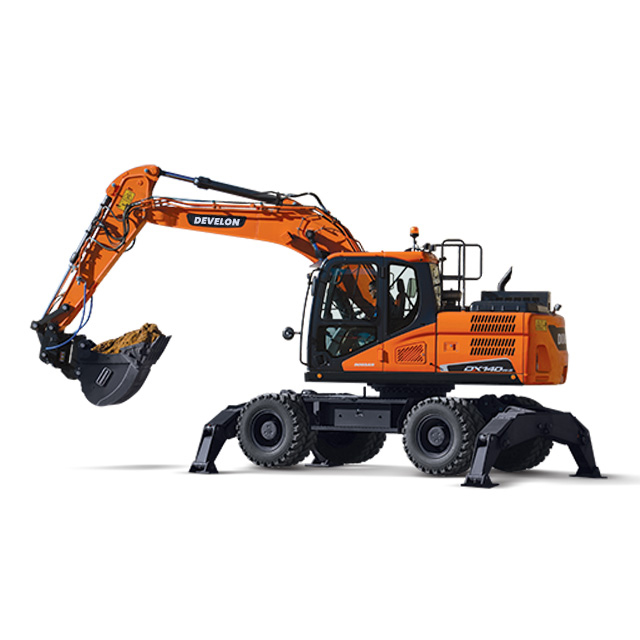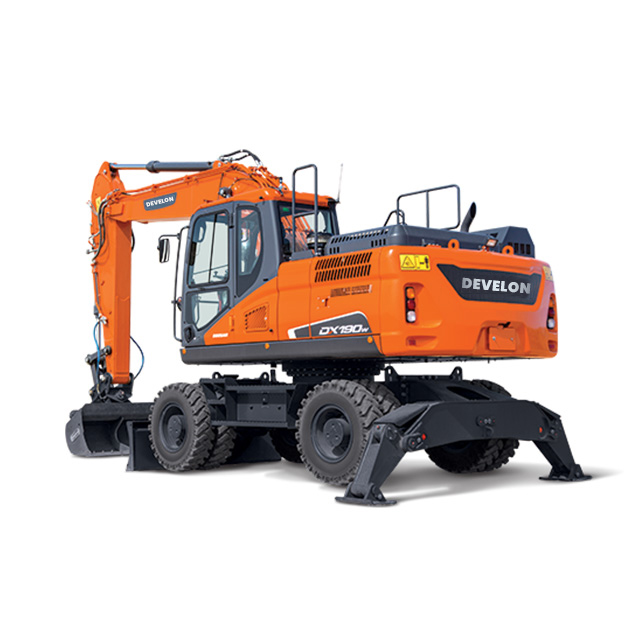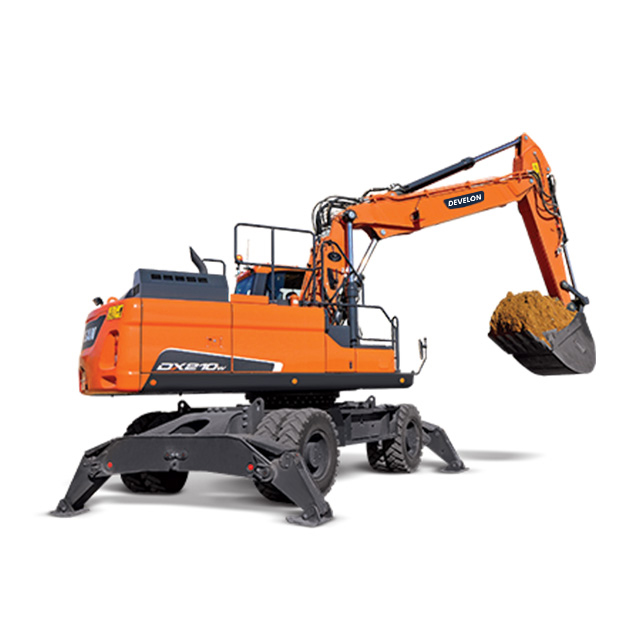 Wheel Excavator
Doosan wheel excavators, you'll roll into and out of tough jobs. Featuring advanced controls, increased ground clearance and easy maneuverability in tight spaces, these ultra-reliable machines are manufactured to let you accomplish more work in less time. By delivering versatile, mobile performance, Doosan wheel excavators are a popular choice for operators tackling utility work, street maintenance and construction site tasks. Each model offers efficient digging in a compact, maneuverable machine.
Product
Overview
Optimum fuel efficiency
Doosan wheel excavators feature a high-pressure common rail engine and Electronic Power Optimizing System (EPOS) to deliver optimum power and fuel efficiency. The design optimizes combustion and torque for faster cycles and maximum results.
Outstanding power
Choose from Standard Mode for optimized fuel consumption and general working conditions, Power Mode for faster cycle times and heavy-duty work requirements or Economy mode for reduced fuel consumption in reduced demand applications.