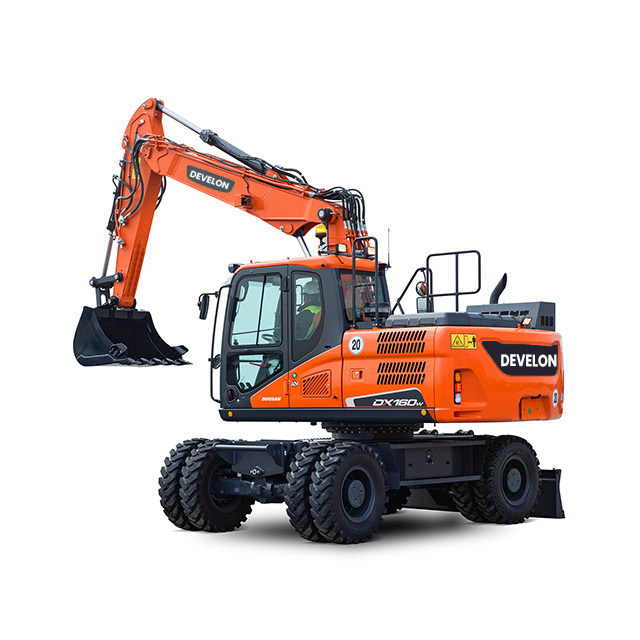 Hydraulic Wheel Excavator
Doosan wheel excavators, you'll roll in and out off tough jobs. Featuring advanced controls, increased ground clearance and easy maneuverability in tight spaces, these ultra-reliable machines are manufactured to let you accomplish more work in less time. By delivering versatile, mobile performance, Doosan wheel excavators are a popular choice for operators tackling utility work, street maintenance and construction site tasks. Each model offers efficient digging in a compact, maneuverable machine.
Features and
optional components.
Various attachments: Rock breakers, Augeretc.
Operation weight: 15.0TON- 20.0TON
Boom Configuration: upto 7.3 meters