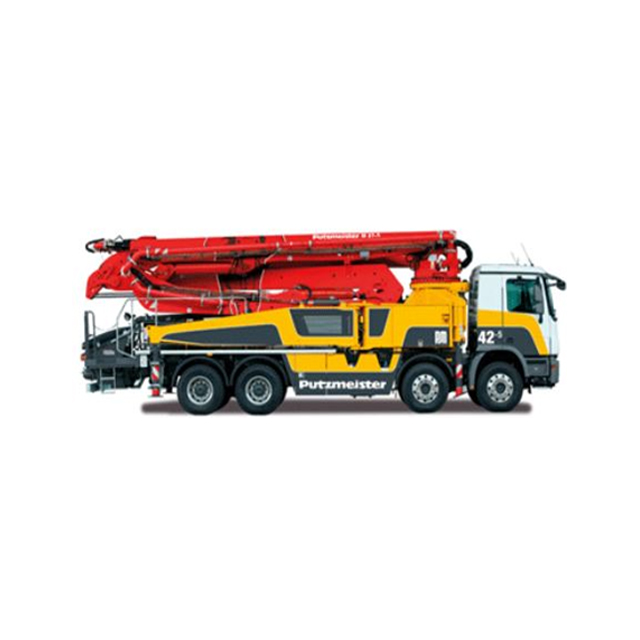 Mobile Concrete Pump 42M
The advantage of a mobile pump is that it can turn up at a job and be pumping concrete very quickly to anywhere within the range of the boom. This makes mobile boom pumps very popular on the widest range of construction projects, being able to pump at very high volumes quickly to wherever concrete is needed with minimum labor requirements.
Features and
optional components.
Concrete Output: 160 m3/h
Concrete Pressure: 85 bar
Reach Height: 41.9M
Horizontal Reach Gross: 38.0M