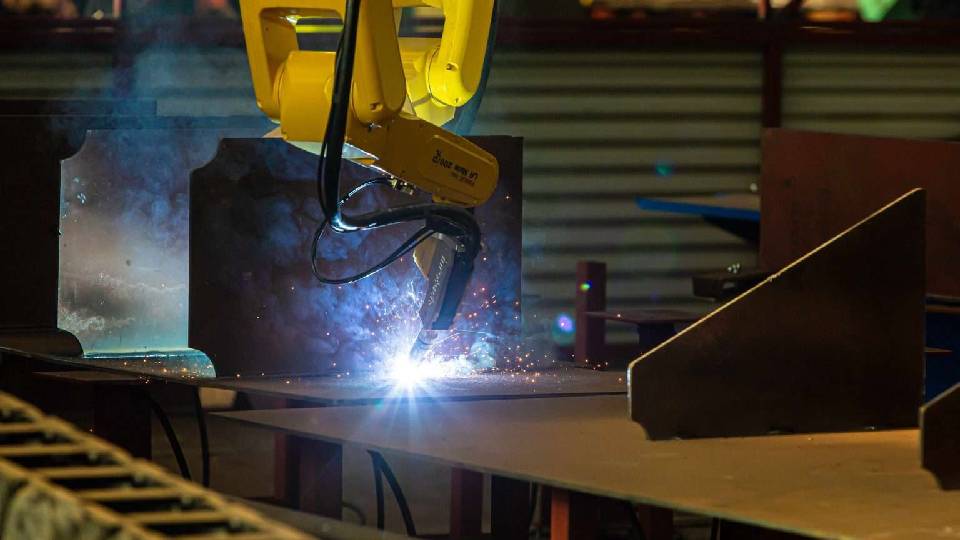 Inrotech
Automatic Robotic Welding Featuring Adaptive Intelligence
Since the 90's, the founder of Inrotech, Flemming Jorgensen, has been working as an independent consultant within the robotic industry. His diverse background as a blacksmith, certified offshore welder, Mechanical Engineer and on top of that a degree in electronics and software development made him well-suited to work specifically with welding robots. A long-time engagement at Odense Steel Shipyard (OSS), Lindoe (Maersk owned), which was one of Europe's largest and most well-known shipyards, he was working with the very large welding gantry systems that OSS had in operation. This sparked the idea of a totally different concept: Instead of gantries and robots of enormous proportions and work-intensive off-line programming, make small and mobile welding robots provided with a technology based on three key principles geometrical sensing, logic recognition and adaptive intelligence
Self-Programming Welding Robots
Presenting this idea to the OSS management, they immediately caught the idea and ordered Flemming to produce such robot systems.
The systems became an immediate success. At the end of Flemming's journey at OSS, he developed two different solutions, one for double bottoms and one for the welding of wing tanks, in total counting 10 active welding robot systems at OSS. Smart, mobile and "self-programming" welding robots. SensLogic was born and so was the foundation of what was soon to become the company Inrotech.
Welding Robots for Various Industries
Inrotech is redefining and revolutionising shipbuilding, offshore, renewables and heavy welding industries with its unique, innovative mobile welding robots. Thanks to its cutting-edge technology, agility and flexibility, Inrotech is rapidly redefining the global welding market. Inrotech's core business is the development of software that integrates the welding machine with the robotic arm, as well as sensing and scanning technology.
This combination allows the welding robot to automatically identify objects that have to be welded. It makes it quite easy for customers as it doesn't require any advanced programming or any transfer of CAD drawings.