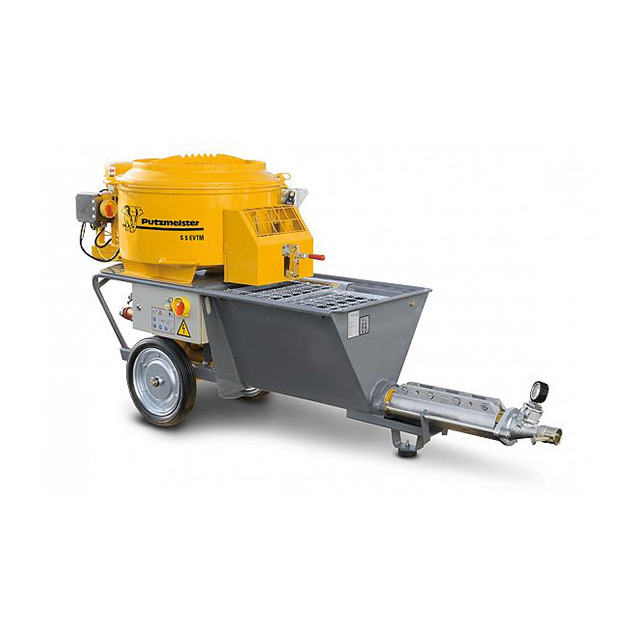 Worm Pump Electric - S5EV/TM
Putzmeister's universal worm pump and mixer S5EV is a compact yet powerful machine able to tackle a variety of materials with ease. It offers a long life and the very highest productivity level in the industry thanks to its variable frequency drive (VFD), adjustable rotor/stator pump, and many other improved features. The integrated compressor gives the S5EV spraying capabilities.
Product
Overview
The versatile S5EV can be combined with a pan mixer for high quality mixes (TM version) or with a continuous mixer and control unit (CM version). The S5EF, slightly different from the S5EV, is particularly suitable for self leveling floor screed. It is essentially the same as the S5EV but uses a different worm pump, a powerful constant drive for larger quantities of material and a vibrating screen.
Horizontal pumping distance: up to 260 ft
Vertical pumping distance: up to 195 ft
Volume output: up to 1.5 cu. ft/min
Pressure: up to 360 psi (lb/in²)
Uses a Variable Frequency Drive
Long lifetime